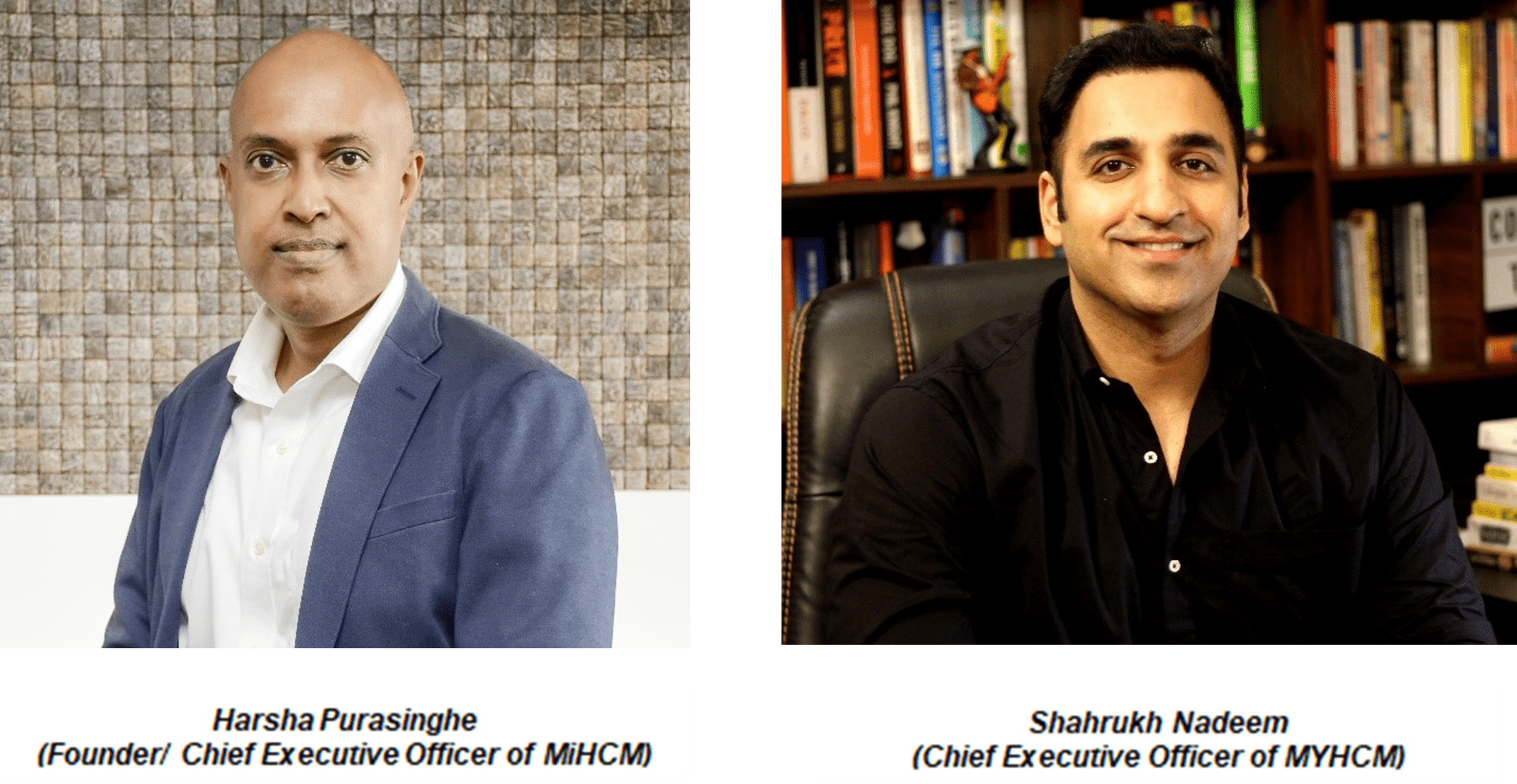 COLOMBO, Sri Lanka — November 15, 2021 — MiHCM, a global human capital technology company, recently marked the completion of their second-year operation acquiring over 50,000 users in Pakistan. MiHCM operates as MyHCM through a joint venture that offers MiHCM's digital HR solution to businesses across Pakistan.
MyHCM now has become a progressive digital HR solution in Pakistan which automates HR activities and processes, creating a completely paperless environment. It enables HR leaders to work efficiently and manage their employees in a way that enhances collective productivity.
The joint venture was established in November 2019 after both companies signed an agreement to offer MiHCM's Cloud HR platform and its plethora of other digital experiences to enterprises, and SME businesses in Pakistan. These integrated solutions provide businesses and employees with a unified experience that is designed to address demands such as workforce and talent management.
MyHCM customers are now able to integrate MiHCM's time and attendance, scheduling, onboarding, payroll, engagement tools and more as a result of this partnership. Customers can manage staff, decrease excess labour expenses, and create a modern employee experience with the integrated solution. The solution provides a smooth flow of employee data, HR, payroll, time, and comprehensive talent management.
"We truly cherish this partnership with MiHCM," said Shahrukh Nadeem, Chief Executive Officer, MyHCM. "Together, we can enable any Enterprise, SME and Startup in Pakistan to leverage a cutting-edge digital HR solution so that they can focus more on growing their business while we take care of their core HR processes and Talent Management. Organizations can make smart use of our cutting-edge analytics, workplace virtual assistants for employees and transform the employee experience in the workplace with MyHCM."
"During these two years we have onboarded over 60 customers across a diverse pool of industry verticals including textile, retail, ICT, e-commerce, manufacturing, hospitality and education. Our goal is to be an independent Digital HR Software brand and the leading HCM solution provider in the country and enable organizations to transform their legacy HR into digital. In the next 12 to 18 months, we hope to have a presence in all the four major provinces and at least 25 big cities of the country." added Nadeem.
Both MiHCM and MyHCM are firm believers in the fact that an organization's greatest asset are its people. The success of the joint venture has enabled MyHCM win a diverse clientele who are supported by a dynamic and passionate team of over 30 employees including a dedicated support team for its clients in Pakistan. The company also has sales team across Lahore, Karachi, and Islamabad that introduces the MyHCM Digital HR platform and other experiences in the product stack for their customers.
MyHCM has an ambitious vision for the future to introduce more employee experiences to businesses in Pakistan. These include an-all new mobile experience integrated with SiriTM and Google AssistantTM; chatbot and video-based candidate shortlisting for recruitment; powerful analytics for the digital workplace and workforce; and MiA – the latest workplace virtual assistant for Microsoft Teams.
"We are honored to be in this joint venture with MyHCM in Pakistan," said Harsha Purasinghe, Founder/CEO of MiHCM. "Our joint venture has enabled us to create a strong foothold in the country over the last two years by onboarding an impressive clientele across diverse industry verticals. We are thankful to the entire MyHCM team for all their untiring efforts in achieving tremendous results thus far. We look forward to working together and helping businesses in Pakistan successfully shift from legacy HR to digital. Moreover, we want to be the catalysts of change by enabling organizations adopt hybrid work practices as businesses reinvent their workplace/workforce due to covid19 pandemic."
MiHCM Cloud Digital HR is designed to run at scale on the Microsoft Azure Cloud platform which is a global leader in cloud platform infrastructure. MiHCM was also recognized by Microsoft as the ISV partner of the year in 2019 and 2020 and the solution is listed in the global Microsoft ISV catalogue as one of the most comprehensive Digital Solutions in the market.
Over the past few years, MiHCM has engaged in substantial R&D to continuously transform the overall digital HR experience of its products. The company's global footprint extends to more than 500 companies across 21 international markets with clients in large-scale Banking and Finance, Manufacturing, Telco, Professional Services, Retail, and Technology companies.
As the global workplace and workforce evolve, MiHCM envisions building more employee experiences that support its global clients to nurture the future of work by leveraging the power of technology.
To learn more about MiHCM, visit www.mihcm.com
To learn more about MyHCM, visit www.myhcm.pk